We'll be in touch shortly.
Here's what our current dealer partners are saying about us.
Zach Smith
General Manager at Nanaimo Mitsubishi
I've been working credit leads across the country for many years in this saturated market and seldom is there a lead generation company that stands out from the rest. Dealer Media does just that. I took a chance with them a year ago and have continued and increased my business with them month after month. The attentiveness of their team, their unbeatable return policy and the actual quality of their leads generated by their creative marketing is unparalleled; my closing ratio has never been higher. Dealer Media will be earning my business for the foreseeable future.
Luc Levesque
General Manager at Fredericton Mitsubishi
I have been in sales for over 15 years, and recently became part-owner of a Mitsubishi store. I know firsthand how important feedback is to our overall growth and success. Today, I would like to take a quick moment to acknowledge the level of service that Dealer Media provides. Let's start out with the rules to success: they provide a level of expertise that is unmatched in their field! They hold themselves accountable to our success (yes, to our success!) by following up with our mutual clients, and by regularly following up with our management staff to assure that everything is going smoothly. They have a great non-invasive screening that helps gauge how serious the client is and to set the correct expectations from the beginning. If you're wondering about working with Dealer Media and if I would recommend them? Every month we hire new people to keep growing our book of business with them, so yes I 100% would recommend you give them a try and start generating more prospects!
Mike Beernink
Managing Partner | Finch Chrysler
I've been in the Automotive business for over 15 years and have worked with many different vendors providing lead sources. Dealer Media not only provides great quality leads, but works with our team to ensure our success in converting the leads into sales. We've been able to grow our business with them almost 200% since we've started. The Dealer Media team has been one of the most successful partnerships we've made.
Marcus Knight
Owner | Knight Motors
I've been working exclusively with Driving with Steve since my first order with them. Not only do we get the highest quality leads in the industry but their staff and support team is on 24/7. I've used every lead company available in Canada and the United States over the years, Driving with Steve is with out a doubt #1.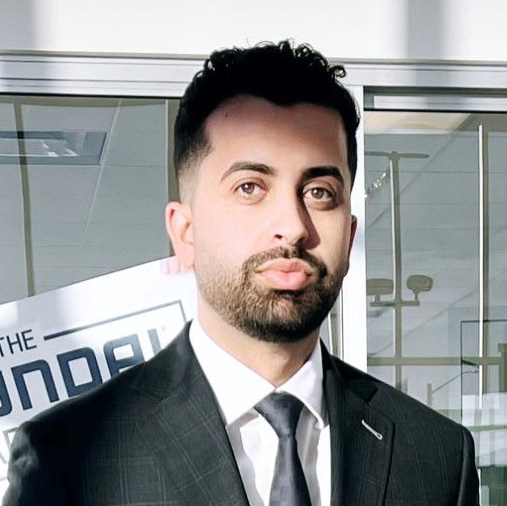 Dan Duggal
General Manager at Leduc Hyundai
We have been using Dealer Media leads for several months. We have been closing over 20% and we really enjoy working with their team. I have used every lead company on the market for years but haven't looked back since we started with Dealer Media. Their return policy and actual appreciation for my business is second to none. Thanks you.
Jeff Kentziger
Special Finance Director | South Trail Kia
I've been in this industry for over 10 years and have never worked with a lead provider this consistent in terms of quality. My department's success through the last year has a lot to do with Dealer Media. The Return Policy and the fact that they follow up with clients who have already submitted applications is second to none. In fact, I've never seen that from any other lead company. These little details are why my closing ratio is consistently between 17% and 24%. Plus the ability to immediately connect with my Account Executive makes me not want to go anywhere else.
Jamie Wagner
Regional Manager | RightRide Kelowna
I've been working with Dealer Media for the past year and it's safe to say that the quality of their leads has far surpassed my expectations. The way they pre-qualify the customers and set them up for a call from our team makes them very easy to contact. Not only that but they also continually follow up with our customers (even months later) to ensure we are converting as many as possible. They have a hands-on team of people that are always available to help when needed. Looking forward to continuing our partnership together.
Ted Jones
Special Finance Director | Titanium Auto Group
I have been working subprime leads for the past 5 years with fairly good success. Recently, 9 months ago, I tried a new company called Dealer Media. I thought they would be the same as all the others but I was wrong. Immediately, the quality and accessibility of my leads was exceptional. Originally, I was skeptical about writing this testimonial because I didn't want others to know. However the team at Dealer Media is so helpful that I had to be honest and let the word out.